Hong Ha resort and spa – Cam Ranh
The project is located on Nguyen Tat Thanh Boulevard connecting Cam Ranh Airport to Nha Trang City, linking two major tourist centers of Khanh Hoa namely Nha Trang City and Cam Ranh City.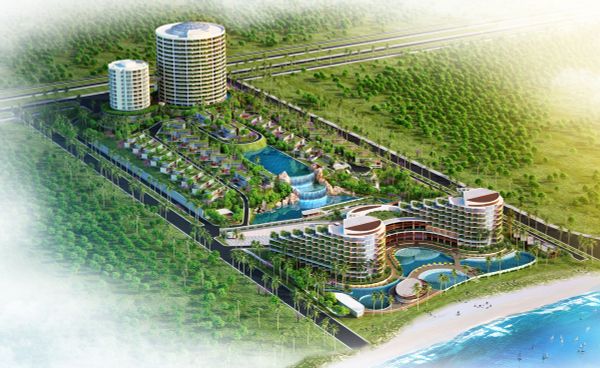 The land is expected to belong to plot D2C, zone I, North Cam Ranh tourist area, Cam Hai Dong commune, Cam Lam district (Cam Ranh), Khanh Hoa province. It is about 20km in the south from Cam Ranh city center, about 20km in the north from Nha Trang city. Many large tourist sites nearby the project has been developed and exploited very effectively.

Project Details:
- Location: Cam Hai Dong Commune, Cam Lâm Dist, Khanh Hoa Province
- Investor: Hoang Ha Cam Ranh Company Limitted
- Scale of land use:10.6 ha
- Implementation period: 2017 – 2018